The 2020 nesting season of green turtles Chelonia mydas at the island of Poilão, in the archipelago of the Bijagós, Guinea-Bissau was the highest ever!
The small island of Poilão, with approximately 2 km of beach extension, annually hosts a wonder of the natural world: thousands of giant sea turtles emerge from the sea, to complete their life cycle with the laying of their eggs, which will be the future generation!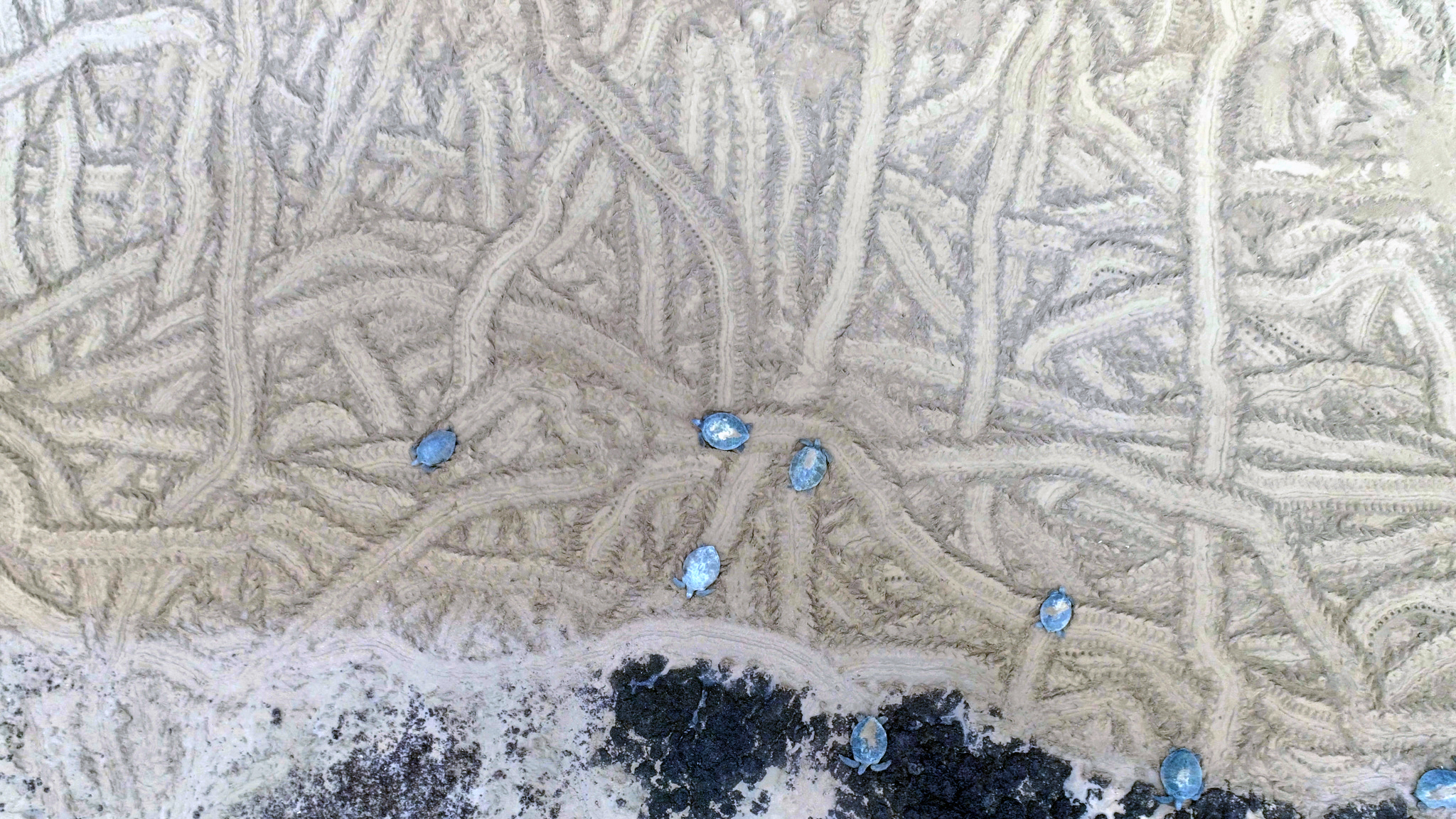 It is known that Poilão, within the João Vieira-Poilão Marine National Park, is home to one of the largest populations of green turtles in the world, with an average estimate of 25,436 nests per year (Patrício et al. 2019).
To effectively protect this population, the IBAP – Guiné-Bissau has maintained since 2007 a field campaign to monitor nesting activities at Poilão, and is engaged on researching the biology, ecology and threats to this population, through international partnerships with MARE – ISPA, University of Exeter, and other institutions. To learn more about conservation and research being conducted in Guinea-Bissau check https://www.seaturtles-guineabissau.org/.
Thanks to the ongoing conservation efforts, also supported by local communities, the population of green turtles in Poilao has been increasing since 2007, but the year 2020 was still a big surprise, with a record number of turtles coming ashore to nest and an estimated 62,286 nests!
These observations reinforce the importance of Bijagós and Guinea-Bissau for the conservation of this species worldwide!